Case study: 'UV Shade Smart Playground', a Winning Partnership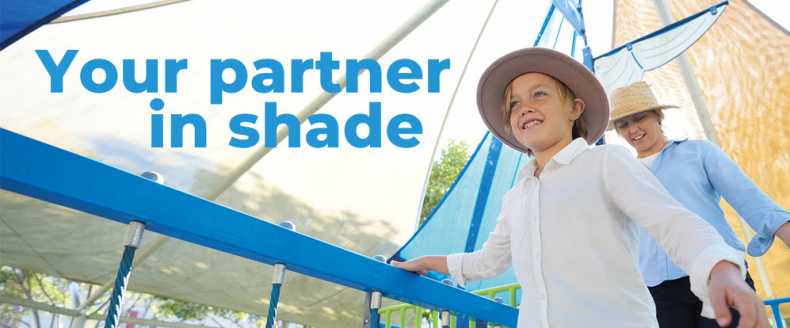 As the only shade fabric endorsed by Cancer Council, GALE Pacific shade products are ideal for schools, councils, and other organisations because they comply with all relevant standards, and provide the perfect blend of sun protection and durability.
To drive demand for structured shade in these key public sector markets, GALE Pacific is investing in R&D and building partnerships through the industry.
A high-profile shade installation in Western Sydney is a case in point. The 'UV Smart Playground' at Merrylands was initiated by Western Sydney University and Cumberland City Council, as part of a research project to help make playgrounds safer during hot weather.
Alfresco Shade was engaged for the installation, who brought GALE Pacific into the project. After a period of consultation and aligning with Cancer Council NSW's 'Guidelines to Shade', Commercial Heavy 430 was selected due to its high UV protection and durability.
The project delivered a range of benefits:
A safer playground – a UV block of 93% was recorded on site, and surface temperatures dropped by up to 40°C.
The Council can rest assured knowing they're providing shade that's trusted by Cancer Council, a charity known by 9/10 Australians
And the case study is being used by GALE Pacific to drive demand for structured shade amongst councils and other target markets
GALE Pacific... your partner in shade.