GALE Pacific Committed to Australian Technical Textile Manufacturing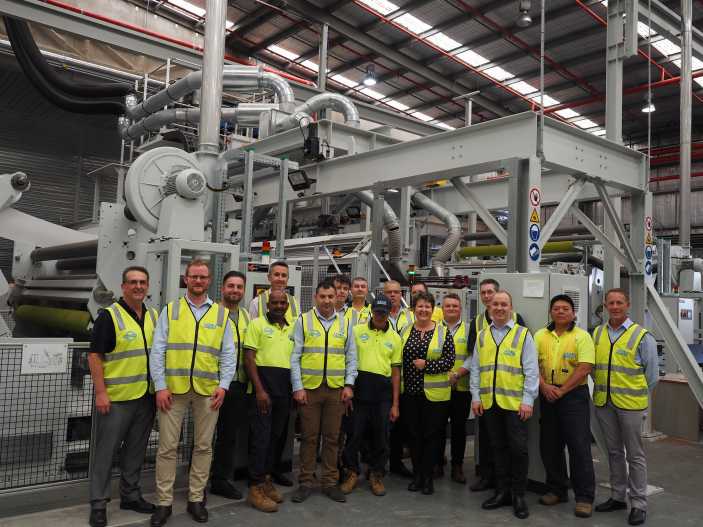 We are committed to Australian technical textile manufacturing, investing in the installation of a new, multi-million dollar coating line in our Australian manufacturing facility in Braeside, Victoria.
For the past 30 years, GALE Pacific has been a proud Australian manufacturer of technical membranes and fabrics such as coated reinforced Polyethylene (PE) and Polypropylene (PP) liner and cover materials.
A significant recent investment into our manufacturing facility in Melbourne more than doubles our capacity and extends our technical manufacturing capabilities enabling us to produce innovative membrane products with short lead times into the Australian market.
We have further invested in additional Research & Development resources to bring new & innovative products to market, and to provide additional technical support for our customers.
"The $8 million investment will support GALE Pacific's activities to sell Australian manufactured fabrics into new and existing markets including water conservation and containment as well as grain storage protection, among others. It also provides us with significant additional capacity to pursue overseas markets. We are excited to be devoting our efforts into a local manufacturing model right here in Australia."
Nick Pritchard – Group Managing Director – GALE Pacific Ltd.