The Name in Advanced Polymer Fabrics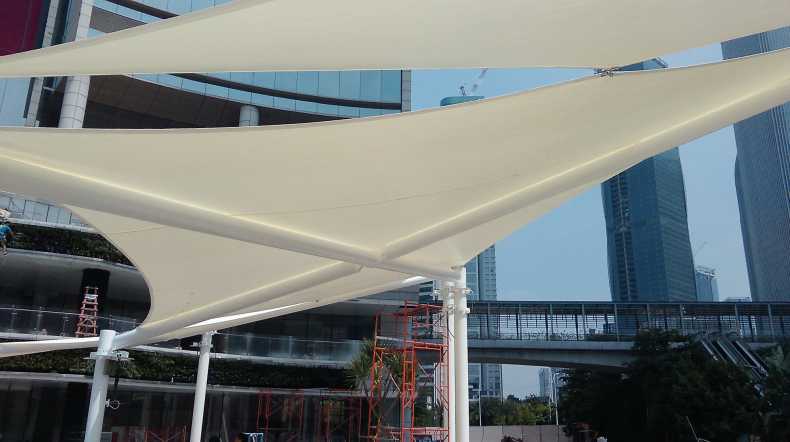 GALE Pacific is the name in advanced polymer fabrics for high-end commercial and industrial applications. We invented "knitted" shadecloth in the early 1970's and after several years of testing and development launched our first range in 1976. We are now one of the world's largest manufactures of shadecloth.
Our products are designed to:
Protect people and outdoor living environments from the harmful effects of UV rays, and adverse weather conditions
Improve the efficiency and competitiveness of agriculture through increased crop protection, improved water conservation, and better plant yield
Enhance architectural designs and construction applications
We lead in technology, research & development and in the manufacture of technically advanced outdoor polymer fabrics that have a proven track record of performance in some of the worlds harshest outdoor environments. Our continuing expansion into the industrial and commercial sectors is driven by our search for excellence and innovation.
We take claim to a portfolio of market-leading products that are considered benchmarks within the industry. Our brands include Commercial 95®, Landmark® and Canvacon®, among many others.
The GALE Pacific brand represents the combination of our unique product capabilities and the strategic integration of several highly regarded industrial fabrics companies. This is testament to the continuing commitment we have to strengthen and grow as a world leader in advanced polymer fabrics.