Abu Dhabi Ladies Club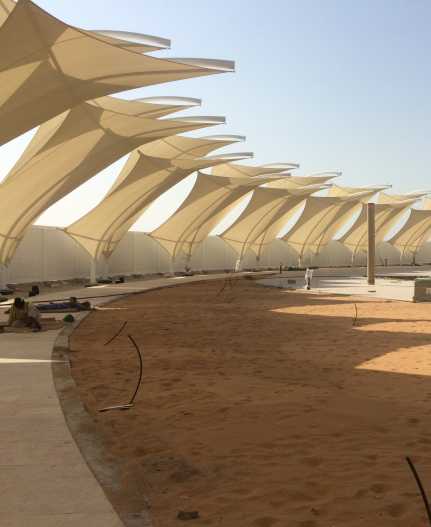 A growing application for GALE Pacific knitted shade fabrics in the Middle East is privacy fencing.
Local culture in the Gulf region demands maximum privacy, particularly with regard to fencing between homes and private areas.
As can be seen in Abu Dhabi, with their new state-of-the-art Ladies Club, privacy screening can be as tasteful and creative as budget permits.
The project was completed using GALE Pacific fabric by ''National Tents'' in Abu Dhabi and the official opening is expected to be the of August 2015.