Delivering manufacturing excellence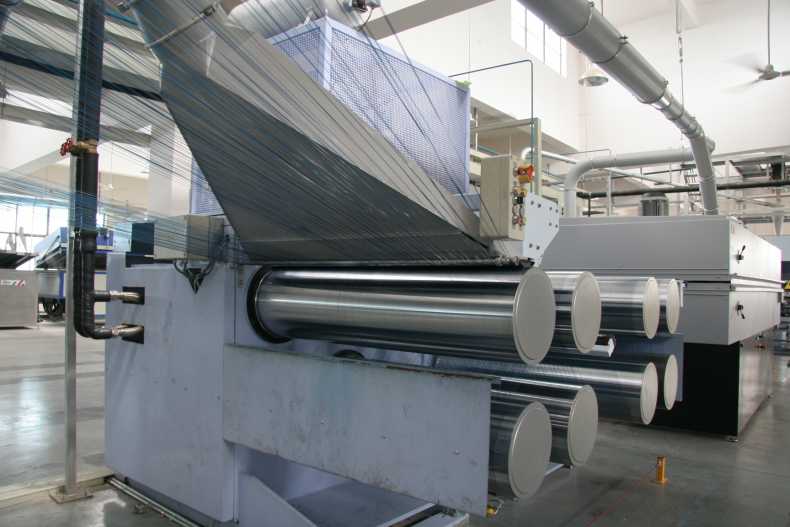 GALE Pacific has one of the world's largest textile manufacturing facilities, for the in-house manufacture of outdoor textile fabrics and membranes.
"We're proud of our products, which is why we guarantee them."
We lead the world in engineering knitted and woven outdoor textile fabric developments and production, so they must be the best.
Our Ningbo, China, textile manufacturing facility is vertically integrated
The plant is ISO9001 accredited and we choose only to develop environmentally sustainable products
The plant produces the most advanced synthetic textile fibres and textiles
All our extrusion, knitting, weaving and stentering equipment technology is the very latest designs by leading, world renowned, textile equipment manufacturers.
We have a stringent quality inspection system which is matched with industry-leading testing, using the very latest machinery and procedures
We only use premium-grade virgin materials with the world's most sophisticated UV, colour and FR additives, matched to the very best quality HDPE raw resins
We operate in five countries and have specialist manufacturing operations in Melbourne, Victoria, Australia and Los Angles, California, USA.
Our manufacturing operations are independently audited for safety, quality, human rights and service. In peak periods, it employs up to 600 people.
GALE Pacific's proprietary textile coating process is applied in our Melbourne facility and boasts the only three-layer, single-pass process in the southern hemisphere.
We are experts at engineering synthetic textile products, and we completely understand what it takes to engineer and develop products of the highest quality and performance.