DualShade DoubleDip Competition Winners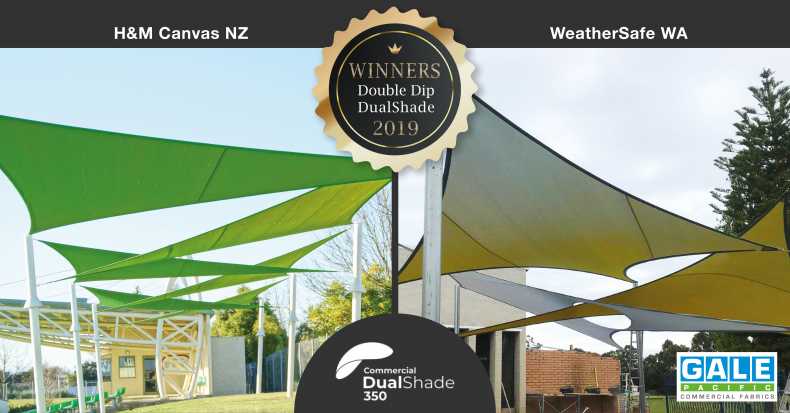 Announcing the DualShade Double Dip competition winners
Commercial DualShade® 350 architectural shade fabric has seen an overwhelming response since launching in June 2019. It's been shown that DualShade's unique two-tone fabric produces amazing gradient effects, which can enhance the look of any shade structure, so we wanted to encourage our customers to experience this for themselves.
From August to October, we ran the DualShade Double Dip promotion where we asked our customers to "get creative with DualShade", send in images of their projects utilising DualShade fabric, and go into the running to win one of two major prizes. After reviewing a multitude of amazing entries, our panel of 6 judges decided upon the two main winners they believed showed the most creativity.
Newton Moore High School, WeatherSafe WA
The shade structure, incorporating Capri & Macaw colour combinations, took the most creative approach in terms of the design of the structure. The interweaving panels combined with the high/low points within the design certainly showcase the 'shimmer' and colour changing effect that can be achieved with the DualShade fabric. The team at WeatherSafe WA took it to the next level, installing and dismantling the sails to take imagery to submit into the competition. Although it was a cloudy day within a construction site, the result was still outstanding!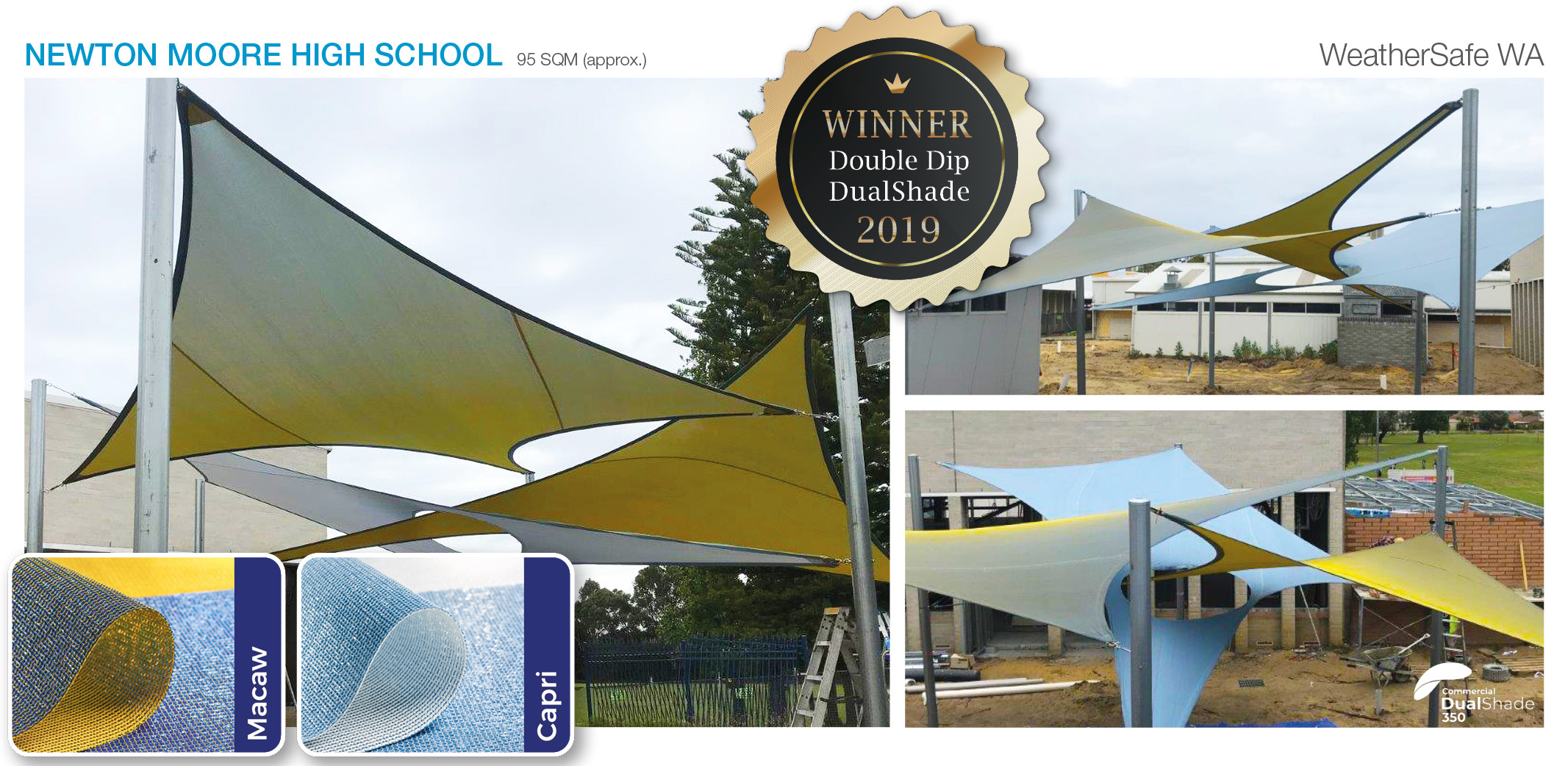 Aorangi Park, H&M Canvas NZ
This project incorporates 6 individual Citrus shade sails in a high/low alternating design, along the spectator viewing area of the Aorangi Park recreational facility. The high/low design of the structure effectively demonstrates the gradient effects that can be achieved, together with the shimmer provided with the orange and bright green colour combination. The H&M team went above and beyond, arranging aerial drone footage for the submission, capturing the structure from alternate angles and providing fabulous still shots.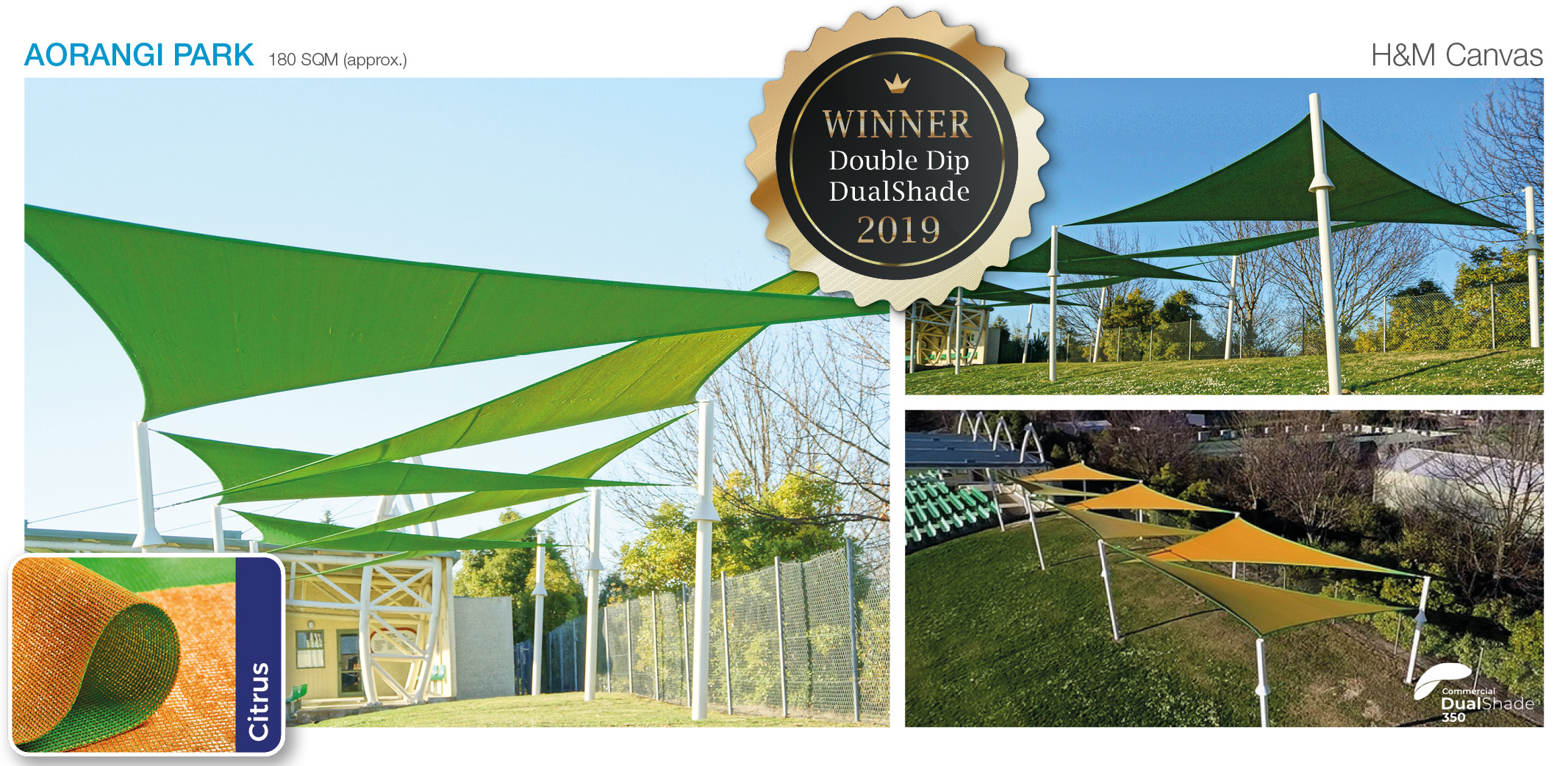 Below is a gallery showcasing some other inspirational DualShade photo submissions. GALE Pacific would like to sincerely thank everyone who participated!