Shade Structure Design: Concentrated Heat Reflection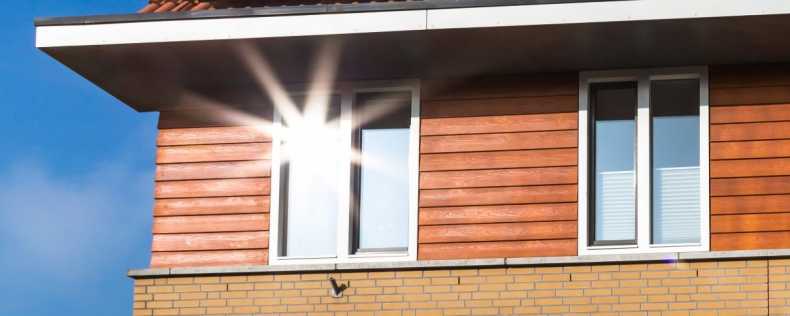 When designing a shade structure, it is important to consider the surrounding environment including any objects that may cause damage to the structure or shade sail membrane.
High Density Polyethylene (HDPE) Shade Fabric is a robust material which has a broad service temperature – GALE's knitted HDPE fabrics are being used in some of the hottest and coldest climates around the globe. However, its important to note that HDPE will begin to soften at 80C and will melt at above 115C.
When installing shade structures utilizing GALE's knitted fabrics, be aware of any items that may impact on the serviceable life of the material. In most cases these objects are obvious such as trees, vegetation and sharp objects, however in rare cases there are other items that can create damage although it may not have been apparent at the outset.
One of these considerations is concentrated heat that is generated by reflected sunlight resulting in temperatures much higher than direct sunlight that has the capability of causing damage to exposed materials such as shade fabric (temperatures can exceed 80C).
Concentrated heat reflection can be likened to a magnifying glass reflecting concentrating beams of sun light directly onto a surface and in cases where that surface is a shade sail, it does have the ability to soften and in extreme cases, melt the HDPE shade fabric.
The source of the reflection may include:
• Mirrors and polished metal surfaces
• Stainless Steel slides and tables
• Metal Signage or Façades
• Windows with reflective coatings (Low-E Glass)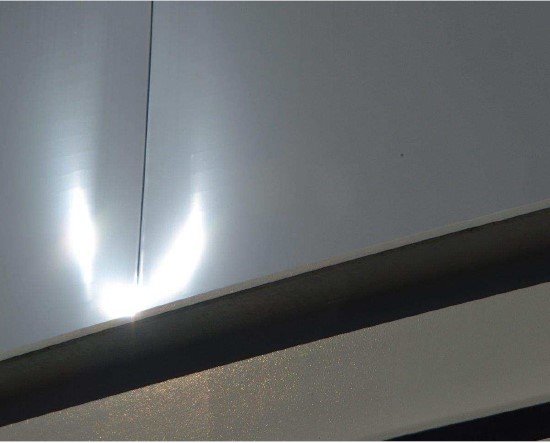 Damage caused by concentrated heat reflection does appear differently to UV degradation and is consistent with the appearance of melted plastic from alternate radiant sources of heat i.e. BBQ, Outdoor Heater etc. In such cases there will be separation in the fabric with hard concentrated plastic around the outer area of the damaged area.
Commonly the damage will be localized on the shade fabric, with no damage or significant loss of the fabrics structural integrity in the fabric directly adjoining the damaged area. The damage may appear to move along the surface of the fabric owing the reflected heat moving with the suns path over the course of the day.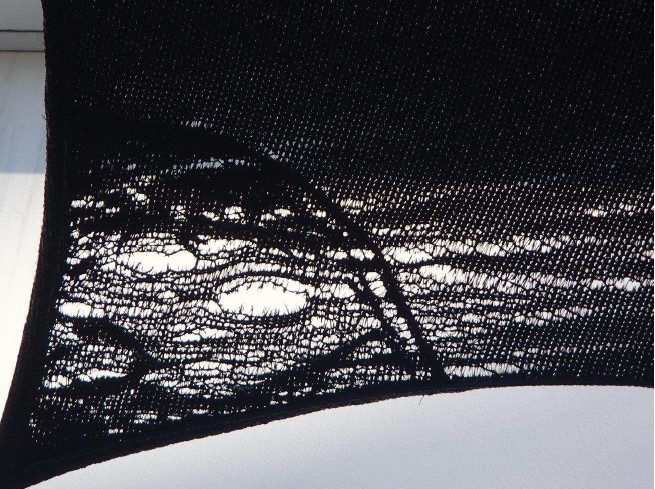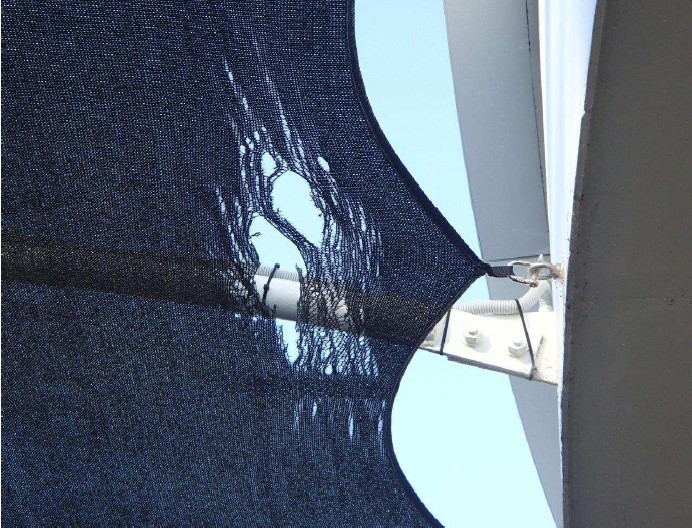 It is important to note that this phenomenon is not common or isolated to HDPE shade fabric and is not covered by our warranty. It is worthwhile being aware of and considering when designing a shade structure and installing objects or equipment in the adjacent areas.
When conducting regular maintenance on your shade structure, if such damage is identified it is important to detect and rectify the source of the heat prior to replacing the shade sail to avoid subsequent damage.
If you have any queries, please feel free to contact our customer service team.