Why GALE Pacific products are used worldwide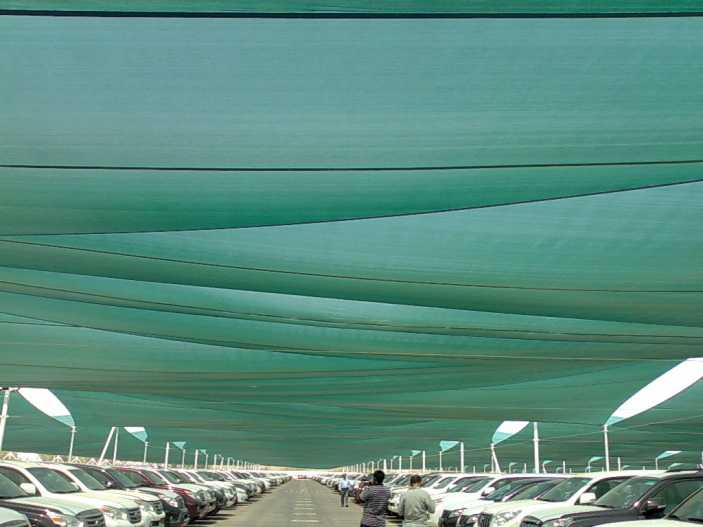 The largest Toyota agent in Oman installed GALE Pacific's Premium Hortshade 'heavy'. The shade protects its vehicles from the fierce Middle Eastern sun and sand storms.
Why was Premium Hortshade chosen to cover the 350,000 sqm facility? It has a 10-year UV warranty and the proven ability to perform well beyond this timeframe.
UV resistance is critical in tension structures using shade cloth materials. Inferior products break down in one to two years, with the cost of replacing the cloth far outweighing the cost of the cloth itself.
Our Premium Hortshade is used to provide shade and sand protection in countries such as Saudi Arabia. In Australia, we also need protection from the sun, but also from the elements. Many car dealers may remember the hail storms of recent times. Insurance industry reports indicate that hail damage to vehicles is now one of the most expensive insurance claim areas in the past 12 months.
Protective structures using GALE Pacific products provide low cost, attractive and long-term solutions against sun, hail and flying debris. They are quick and simple to install.
Protecting your investment is a low-cost initiative. It has the potential to reduce the risk and costs associated with insuring against that risk.