Updates to the Australian Standard for Knitted and Woven Shade Fabrics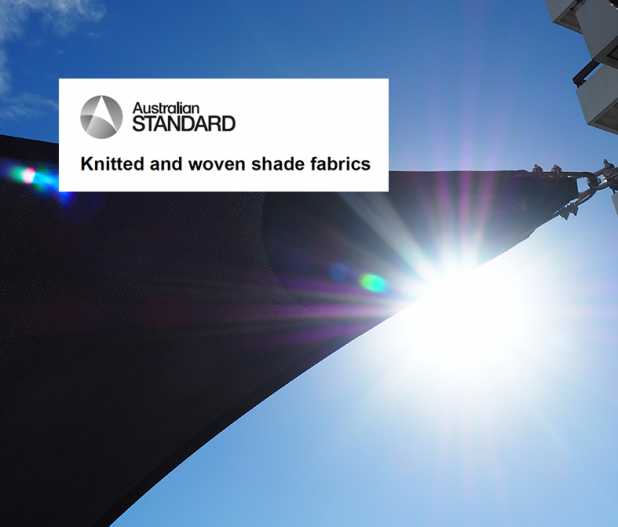 After several years of consultation with industry experts, the Australian Standard for Knitted and woven shade fabrics (AS4174:2018) has been updated to reflect current usage and safer application of shade cloth. These amendments pertain to fire retardancy (FR) as well as the minimum level of protection required when screening people from ultraviolet radiation (UVR).
The industry has been long awaiting the updated version of the standard, with the last variant being published in 1994.Two key updates to the Standard, as published on February 14th 2018, include the following;
An update to the FR requirements of shade fabrics from AS1530.2 to the more rigorous and stringent AS1530.3.
The AS1530.2. test involves a flame being put to the fabric to measure the rate of burning in terms of "Speed Factor", "Spread Factor" and "Heat Factor", these three factors are then utilised to calculate the "Flammability Index". The AS1530.3 test is based on radiant heat to determine ignitability, heat and smoke release, designed for internal building components this is a much more severe test.
While there are different methods for testing FR properties in fabric, it is of critical importance that any fabric specified for a FR environment is tested in accordance with AS/NZS 1530.3. Fabrics that do not pass are not in compliance with the Standard and cannot be used in synthetic shade cloth applications rated for FR.
The Standard now includes classification for shade cloth used for human protection. Until now the Standard only considered shade cloth for horticultural applications and neglected relevance of UVR block required for effective skin protection. The Standard now breaks shade fabric into two key applications 'Horticultural Shade Protection' and 'Human Shade Protection'. The human shade protection fabrics are classified according to ultraviolet effectiveness (UVE) and three protection categories as outlined below;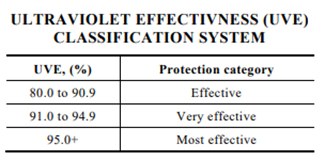 All GALE Pacific shade fabric ranges intended for Human Protection are engineered towards a minimum UVR block of 91%, [PC1] placing the vast majority of colours all within the 'Very effective' or 'Most effective' protection category. This is achieved while maintaining superior technical specifications, ensuring there is no trade-off in quality while meeting an optimal cover factor. Commonly there is a balance between cover factor and the fabric strength and stability as is represented in the GALE Pacific range of Architectural Shade Fabrics. A more economical fabric, like Commercial Light 220 can have a higher UVR block (up to 98.4%) than a more advanced fabric like Commercial Heavy 430 (up to 94.3%). This is a result of more tape yarn in the construction of the fabric, which offers greater coverage but less structural integrity.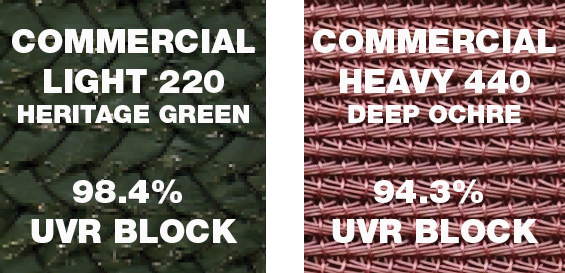 GALE Pacific continue to strive for a minimum 91% UV block across our expanding range of Architectural Shade Fabrics, strongly believing it is our role to provide superior levels of UV block when protecting people from damaging UV rays.